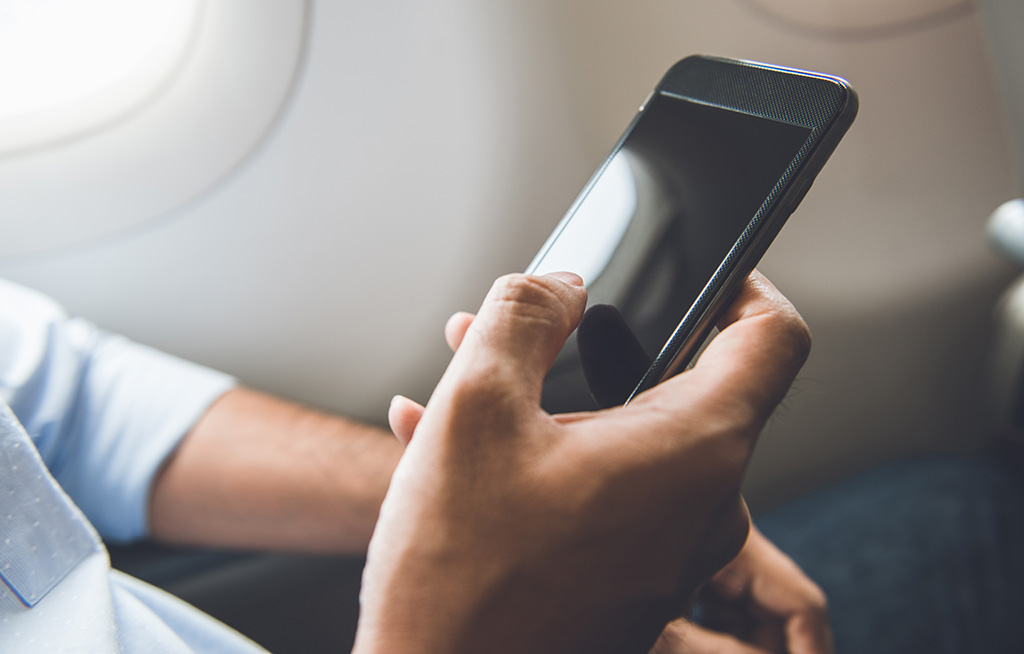 Use of Electronic Devices
What personal electronic devices can I use on board?
You can use most electronic gadgets on board our aircraft, but there are some you definitely can't use. Here's a list of electronic devices and exactly when you can use them.
What you can use at any time:
CD players and digital audio or MP3 players
Your electric watch
Electric shavers – only in the bathrooms
Personal medical devices – that includes hearing aids, pace makers, life support systems and electronic nerve simulators
What you can use at any time when switched to flight mode only:
(Putting your device in flight mode means all the transmitting services like Wi‑Fi, GSM, GPRS/EDGE and Bluetooth are off.)
Mobile phones
Tablets, for example, iPads and Kindles
E‑readers
Electronic games, for example Nintendo DS
Bluetooth devices
Personal devices must be in flight mode for taxi, takeoff, approach and landing.
During the flight, usually a few minutes after takeoff, your cabin crew will tell you when you can turn off flight mode and start using transmitting services on your device.
Towards the end of your flight, they'll let you know when to turn on flight mode for landing.
What you can use during flight only:
Laptops
Notebooks
Portable DVD players with ear phones
You must put these electronic devices away in the overhead lockers or under the seat in front of you during taxi, takeoff, approach and landing. The cabin crew will let you know when you can use them.
What you definitely can not use at any time on our flights:
AM/FM radios
VHF scanner receivers
Portable TV sets
Radio controlled toys
Two‑way transmitters such as walkie‑talkies, amateur radios, citizen band (CB) radios, 49 Mhz transmitters
GPS systems