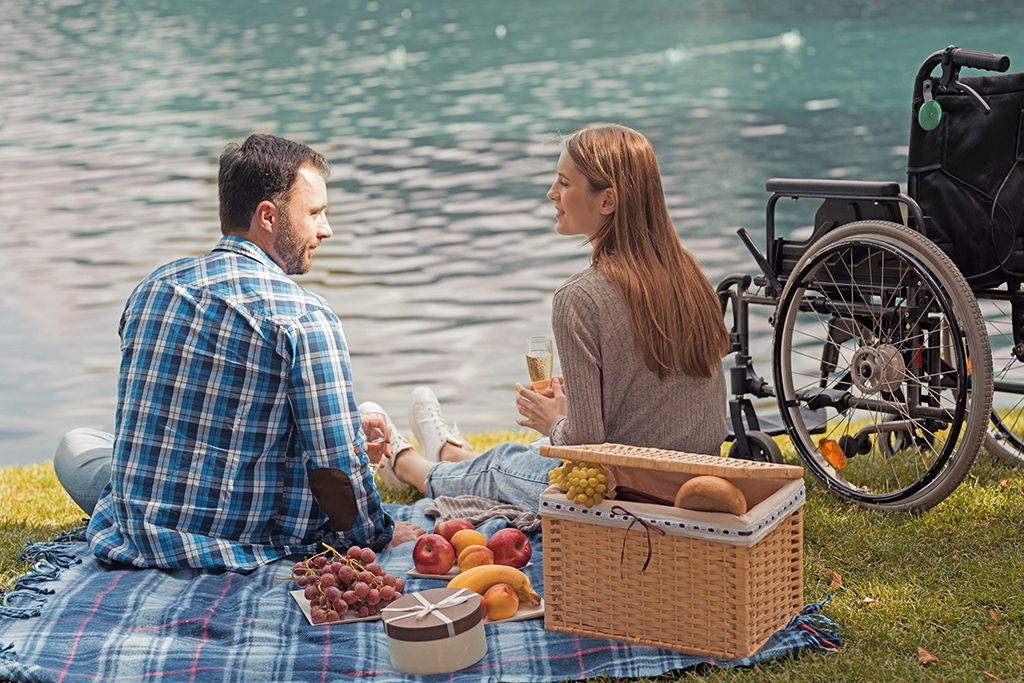 Special and Medical Needs
Airnorth acknowledge that some customers require special assistance to meet our conditions of carriage. Airnorth is committed to accommodate those passengers within the limits of its capability and practicality
This assistance commences with effective communication processes between the passenger and Airnorth. Airnorth will, where possible provide physical infrastructure to assist with the smooth transport of people with special needs and aids they may require.
It is important that passengers understand and follow company travel procedures to ensure the safety of passengers and crew on our flights. Airnorth acknowledges that some passengers might need assistance to meet this requirement.
To travel independently, a passenger must meet the Airnorth requirements for independent travel as indicated below. If a passenger does not qualify as an independent traveller, an Assistant/Carer must travel with them. Assistant/Carer responsibilities are detailed below.
INDEPENDENT TRAVEL REQUIREMENTS
For a passenger to travel independently (without a carer), they must be able to:
Self-transfer from airline approved wheelchair to aircraft seat
Manage aircraft stairs if a port does not have a Disabled Person Lift (DPL) available
Take themselves to the toilet or travel with suitable substitute
Feed themselves
Administer any medication and self-administer medical oxygen (if applicable)
Fasten their own seat belt
Reach for the oxygen mask if deployed
Respond independently to in-flight and ground emergencies
ASSISTANT/CARER RESPONSIBILITIES
An Assistant/Carer is a passenger who is sufficiently able bodied to assist the Passenger with the following:
Managing aircraft stairs if a port does not have a Disabled Person Lift (DPL) available
Toilet and sanitary requirements both on the aircraft and on the ground
In-flight and ground emergencies
Carriage of carry-on baggage and/or equipment
Medicating and medical procedures, including administering medical oxygen (if applicable)
Food and beverage consumption
Fitting the oxygen mask if deployed
Seat transfers, boarding and disembarking; and
Immigration and custom procedures
IMPORTANT: If you are travelling as an Assistant/Carer, you must sign the Assistant/Carer declaration under Section 1 of the Disability Access Facilitation Information (DAFI) form.
Airnorth values the safety of both passengers and employees and therefore appreciates prompt communication from passengers about their special mobility needs for assessment, communication and preparation.
In this regard Airnorth requires all passengers with special needs to complete the Airnorth DAFI form and email this form to assistancerequest@airnorth.com.au at least 72 hours before a flight. This allows the assessment of the application and ensures timely communication between stakeholders.
This form makes provision for the following:
Medical Needs
Airnorth provides special assistance to passengers who:
Need to travel with a guide dog
Need to travel with a hearing or mobility dog
Require a wheelchair to reach the aircraft
Require two seats for themselves
For your special assistance requirements, please contact Airnorth Reservations prior to making your booking. Passengers who have made special arrangements will be boarded first.
Passengers with special medical and/or mobility needs may be required to travel on Airnorth with an Accompanying Passenger*. Only when the passenger can travel independently, meaning that they can travel safely without assistance and supervision, Airnorth can allow boarding. Please contact Airnorth Reservations on 1800 627 474 for further information.
Greater Freedom Fare
A passenger who has special needs must book through Airnorth Reservations on 1800 627 474. If Airnorth requires the passenger to be accompanied in-flight by a safety assistant, a special fare called the "Greater Freedom Fare" may be available for that safety assistant. The Greater Freedom Fare is 10% of the full economy fare and is fully flexible up to the date of travel without additional fees.
If the passenger is remaining longer than three days at the first destination, the safety assistant may return to the uplift point and return to the first destination to accompany the passenger on the return journey. All sectors will be at 10% per person plus taxes and charges when applicable
*Accompanying Passenger means a paying passenger who, in our reasonable opinion, can travel independently and is able to and will, provide the appropriate assistance, supervision, or both, as is required for the particular customer they are accompanying. As a guide, Airnorth generally will not consider a passenger to be an appropriate Accompanying Passenger for a child unless the passenger is at least 15 years old.