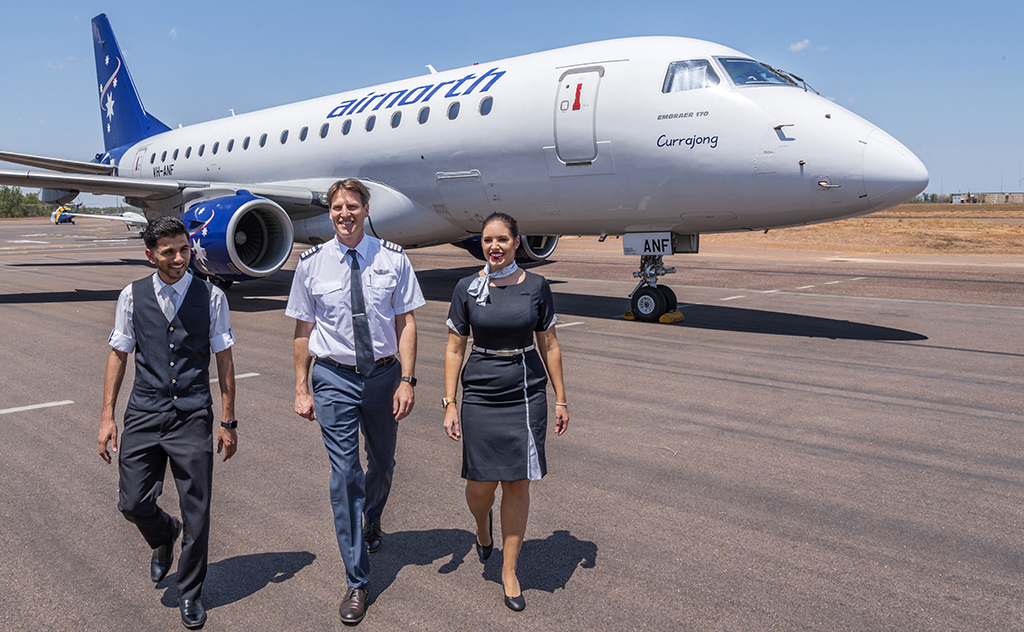 Recruitment Process
Do you want a challenging and rewarding career with Airnorth?
We have outlined the recruitment process to help you understand what is required to become a part of the Airnorth family and provided some handy tips to help you prepare and support your application.
Online Applications
The first step in the recruitment process is the online application. Your online application should provide information about your professional and educational background to demonstrate that you meet the requirements for the specified role. It is also important that you take the time to read the position description carefully and make sure that you demonstrate how your experience and skills match what is required for the role.
Cover Letters
A cover letter is your selling tool and your chance to explain why you are the best candidate for the role by demonstrating how your prior work experience; knowledge; skills and strengths make you the best candidate for the position.
A good cover letter should be no more than one page long; targeted to the position; clear and concise and maintain a professional and positive writing tone.
Resume
A resume is your personal advertisement; your chance to stand out from the crowd. Make sure that you provide a summary of your professional and educational background and skills in your resume. Tailor your resume to demonstrate how your skills; knowledge; strengths and professional work experience matches the role. Take out details that are not relevant to the position you are applying for and emphasise the skills that match the position.
Ensure your resume is structured appropriately and contains the following information:
Contact details: Name; address; telephone numbers and email address.
Career Summary: A few sentences describing your professional work history e.g. I am an enthusiastic and loyal customer service representative with over three years of experience in the aviation industry.
Education: Details and dates of your education, training and/or study achievements
Skills: A few dot points highlighting your major skills e.g. High-level customer service skills including the ability to sensitively communicate with people from diverse backgrounds.
Employment History: Starting from your most recent position: Title; company and specific dates you worked there (e.g. Customer Service Representative; Airnorth; May 2005 to Dec 2008).
Duties: A few dot points describing the duties you performed in the role (e.g. Greeted customers on arrival at Darwin Airport and provided advice when booking domestic and/or international flights).
References: Provide two work references.
Phone Screens
Depending on the position, a phone screen may be required. The phone screen is a short 20 to 30-minute phone interview with a recruitment advisor, who will provide you with the details of the recruitment process and expected timeframes.
Pre-employment Medicals
A pre-employment medical examination may be required if you have applied for a position that requires you to be physically fit to perform your duties. Airnorth will incur the cost of the medical examination with one of our nominated medical centres. Our Human Resources team recruitment advisor will discuss this process with you prior to being invited to the pre-employment medical examination.
Unsuccessful Candidates
Airnorth receives a large volume of applications for each job opening. Due to the vast number of applications, unsuccessful candidates will be notified via email of their outcome.
Candidates who are unsuccessful during the final stage of the recruitment process may contact the Human Resources department for feedback.
If you're considering why the Northern Territory could be your next home, visit "A new life in Australia's Northern Territory"