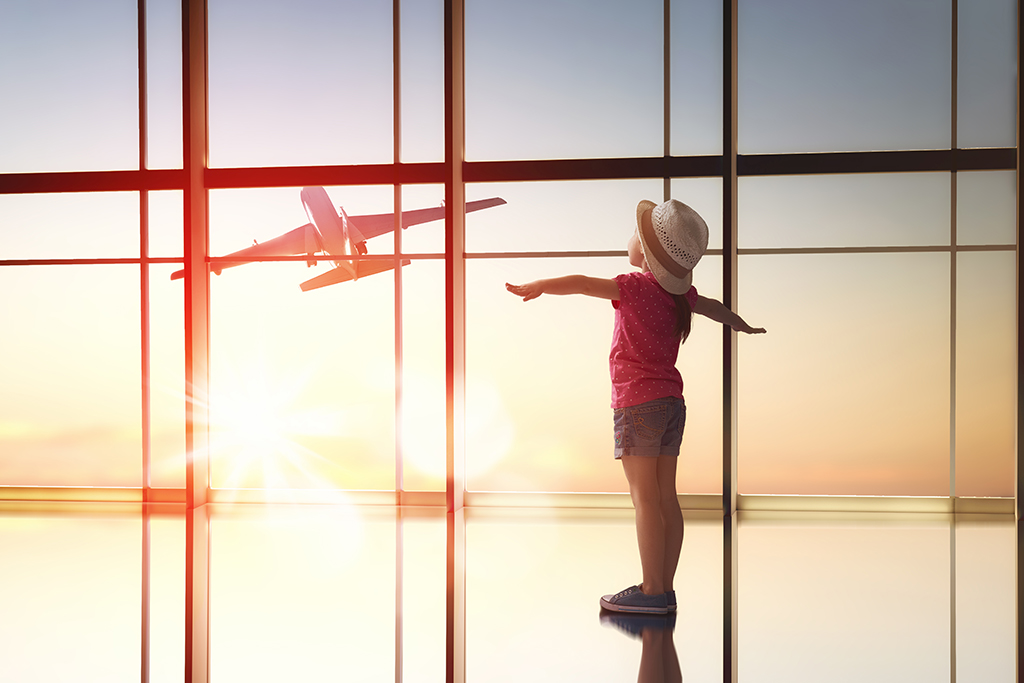 Unaccompanied children
Airnorth requires that passengers are able to travel independently. We do not assume responsibility for assistance and close supervision of children, particularly on services that operate without a cabin attendant. Children requiring close supervision may not be regarded as able to travel independently on the basis that they may cause a disruption or endanger themselves or others if travelling unaccompanied.
As a guideline, children who are not yet five years of age will be regarded as unable to travel independently and will not be eligible to travel unless they are accompanied by an appropriate Accompanying Passenger*.
Children are entitled to the same baggage allowance as adults.
Prior to booking
All children looking to travel as unaccompanied minors must be able to:
Communicate confidently with Cabin Attendants
Understand and follow directions (particularly in the event of an emergency)
Feed themselves without assistance
Attend to their own toileting needs without assistance
Feel reasonably comfortable and secure in travelling alone
Making a booking
All unaccompanied children must be booked through Airnorth Reservations on 1800 627 474.
At the time of booking the following details will be required:
Parent/guardian details (name, address, phone number and relationship to child)
Send/receiver details (name, address, phone number and relationship to child)
Child's age and permanent address
Please note that at the time of booking there is a $99.00 unaccompanied minor fee that will be included in the total cost payable.
Check-In
Parents or guardian are required to have the minor at the airport no later than 60 minutes prior to the scheduled departure of the flight for domestic services and 90 minutes prior to the scheduled departure for international services.
The unaccompanied minor form can be collected from the ticketing desk or Customer Service Officer (dependent on which airport you are travelling from) and is required to be completed during check in.
Airnorth may request proof of age at check-in. Children and infants are subject to the same identification requirements as adults, where they have an approved form of photographic identification. Approved forms of identification include current passport, current student ID (with photo). Other forms of accepted identification include birth certificate and Statutory Declaration from School, Doctor or Police.
Exceptions from the identification requirements are given for children and infants travelling:
with an adult or
as part of an organised group
For group travel, the adult responsible for and travelling with the group is to present a letter from the organisation (for example, school or sporting group) that includes the purpose of the trip, name, date of birth and gender of the responsible adult, plus names, date of birth and gender of each of the children.
If the child is travelling with a parent or guardian, their name must be recorded on the back of their parent or guardian's boarding pass.
To save confusion or delays at the airport, ensure that you have the appropriate identification for all members of your travelling party.
If the child is under 12 years of age and is travelling unaccompanied they will be escorted through the airport by airline staff.
Where Airnorth accepts a child for transfer to or from another airline, the parent or guardian shall be responsible for the care and supervision of the child while in transit between flights.
For more information on children travelling alone please contact our Reservation Department directly on (08) 8920 4001 or 1800 627 474 or to send an email to reservations@airnorth.com.au
*Accompanying Passenger means a paying passenger who, in our reasonable opinion, can travel independently and is able to and will provide the appropriate assistance, supervision, or both, as is required for the particular customer they are accompanying. As a guide, Airnorth generally will not consider a passenger to be an appropriate Accompanying Passenger for a child unless the passenger is at least 15 years old.