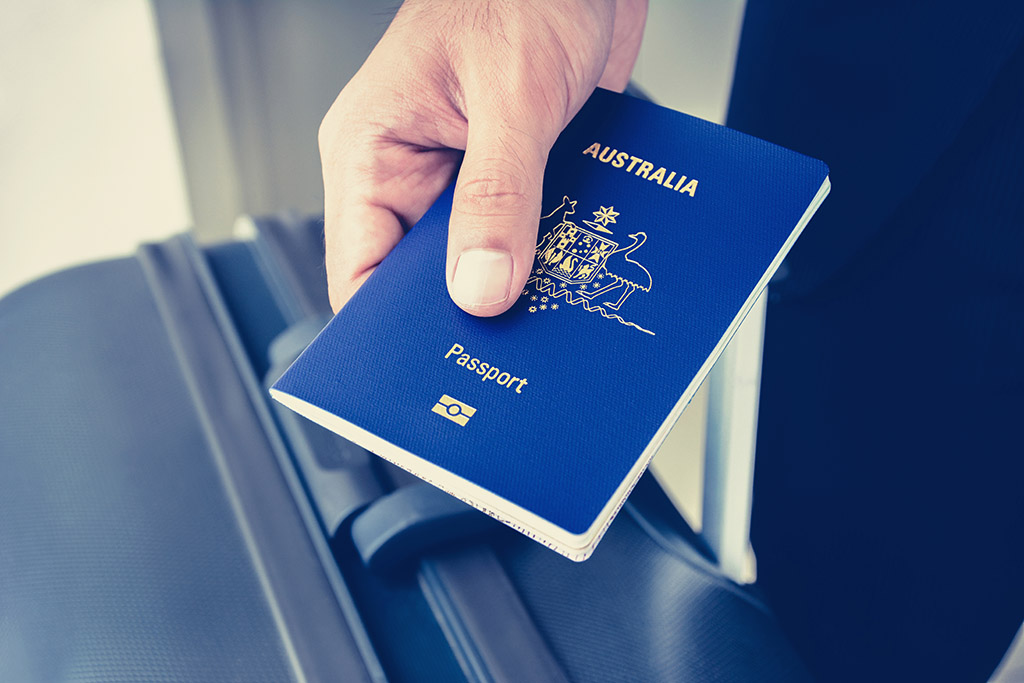 Visas and passports
Passports
All passengers require a passport for international travel, regardless of destination, valid, as a minimum, for the duration of your trip. Passport validity requirements vary by country and further information for specific requirements by country can be found on the Department of Foreign Affairs and Trade website (see below).
When you depart from Australia you will need to present your passport and boarding pass to immigration and customs.
Travellers to Timor-Leste require a visa on arrival, for which travellers need to have a passport valid for at least a further six months on the day of his/her arrival in Timor-Leste. Whilst not publicly stated, Airnorth has been advised by the local Timorese Authorities that all travellers to Timor-Leste must have a minimum of two (2) blank pages available if travelling on a non East Timorese passport, prior to entry to Timor-Leste. If the traveller fails to observe either of the above conditions, they will be denied check-in prior to departure from Australia.
For updated information regarding passport and visa requirements, go to the Department of Foreign Affairs and Trade website: www.dfat.gov.au or go to www.iatatravelcentre.com
Visas
A visa is permission for a non-citizen to travel to a particular country.
Australian Citizens
If you require a visa to travel to a particular country, you will need to contact the embassy of the country you are visiting. A list of embassies in Australia can be viewed on the Department of Foreign Affairs and Trade website.
Additional information on tourist/business visa requirements when travelling to Timor-Leste can be obtained from:
Immigration Service of Timor-Leste
Australian Government – Smart Traveller website
Non-Australian Citizens
All non-Australian citizens travelling to Australia require a visa. You can apply for a visa online through the Electronic Travel Authority (ETA) website.
The ETA is a visa that is stored electronically, rather than a stamp or label in your passport. It will show up as part of your passport record when customs officials check your passport details.
If you have already booked your ticket and are departing from an ETA eligible country, you can apply for your ETA online. Be sure to have your passport details ready when applying.
Generally, you can be issued a short term tourist or business ETA if:
you hold an ETA eligible passport
you will not work in Australia if you hold a tourist ETA
you will not stay in Australia for more than three months
you are in good health and have no criminal conviction
If you are unable to apply online you can obtain a visa by visiting an Australian office of the Department of Immigration and Multicultural Affairs, or by visiting an Australian Government office overseas where a standard visa will be issued.
Duty Free
For flights departing Australia, passengers may take on-board an aircraft any liquids, aerosols and gels, including duty free, of a greater capacity than 100ml that they have purchased or collected after the security screening point of an Australian international airport. Passengers should be aware that restrictions may apply in other countries that will prevent duty free items being taken through transit stops.
For flights arriving into Australia, passengers may purchase duty free liquids, aerosols and gels of a greater capacity than 100ml if they can be delivered to the boarding gate in a sealed bag with proof of purchase. They can only be collected by the passenger after proceeding through the screening point. Further, passengers may purchase liquid, aerosol and gel duty free items onboard an aircraft, but should note that in some instances these items will not be permitted to be taken through transit screening points.
The Australian Government is working closely with other countries on the issues of transit duty free and liquids aerosols and gels.